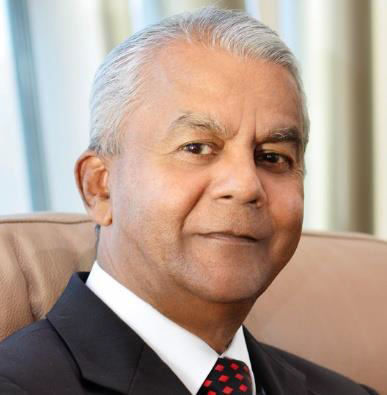 Mr Rameswurlall Basant Roi, G.C.S.K., was appointed Governor of the Bank of Mauritius with effect from 30 December 2014. Governor Basant Roi, G.C.S.K., is the Chairman of the Board of Directors of the Bank and also chairs the Monetary Policy Committee. In January 2017, Governor Basant Roi, G.C.S.K., was elected 2017 Central Bank Governor of the Year for Africa by The Banker of the Financial Times Group. In February 2017, the UK-based African Leadership Magazine awarded Governor Basant Roi, G.C.S.K., the Personality of the Year Award 2016 (Finance). In May 2017, the African Banker magazine conferred upon Governor Basant Roi, G.C.S.K., the Central Bank Governor of the Year Award 2017, endorsed by the African Development Bank Group. The Governor equally serves as Council Member of the Islamic Financial Services Board and is a Governing Board Member of the International Islamic Liquidity Management Corporation (IILM), of which the Bank of Mauritius is a founding member. Since December 2016, Governor Basant Roi, G.C.S.K., is serving as Deputy Chairman of the Governing Board of the IILM.
Prior to his appointment, he had served as Governor for eight years, from November 1998 to December 2006.  In 2004, he was awarded the highest distinction of the Republic of Mauritius – Grand Commander of the Star and Key of the Indian Ocean – for his contribution to the financial services industry of the country.
The career of Governor Basant Roi as a central banker has spanned over a period of three decades. After completing a Masters in Economics with specialisation in monetary and international economics at the Delhi School of Economics, University of Delhi, India, he joined the Research Department of Bank of Mauritius as Research Officer in 1976. He was appointed Assistant Director-Research in 1984 and was subsequently appointed Director Research in 1987.
During his career at the Bank of Mauritius, he has written several papers including one co-authored with late Professor Maxwell Fry in 1994 entitled Monetary Policy Making in Mauritius. He has been very closely involved with the establishment of the offshore banking sector as well as with the process of liberalising and promoting the development of the financial system in Mauritius which started in the late 1980s. In addition, his involvement with international organisations as well as with players from various sectors of the domestic economy throughout his career has earned him enriching and wide-ranging experiences.